Motorola DROID Turbo Reviews & Opinions
Motorola DROID Turbo Mobile
Price in Pakistani Rs. 38000
/-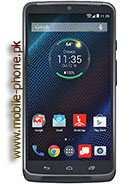 Get free
Motorola DROID Turbo
mobile via Lucky Draw by posting Motorola DROID Turbo mobile reviews and opinions.
(Reviews / opinions on at least 10 mobile sets required)
Register
now to view email address & mobile numbers of girls & guys who want to sale or purchase mobiles.
Salam all,
I have Motorola Droid turbo
Unfortunately its panel has broken, if anybody have the panel of turbo so plz let me know.
I m from Karachi, Shadman town, 03218207683
I need it urgently also I need panel of LG G Flex curve.
If anybody have both panel so I m ready to buy this.
I Want To Sale My Moto Droid Turbo, Excellent Condition, Black Colour, Nylon Back Body, 32GB Rom, 3GB Ram, Excellent Camera 21MP, Long Battry, 3900 MAH. Final Price Rs.13000/- Contact 0321-9280820, Karachi. Serious Byer Contact me..
ME NEED TRUBO MAX PRICE 12000
Voting results
Motorola DROID Turbo Set

Design

7.3

Features

6.7

Performance

7.3

Votes:

11

Hits:

69529

---