QMobile Noir i2 Reviews & Opinions
QMobile Noir i2 Mobile
Price in Pakistani Rs. 6500
/-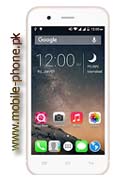 Get free
QMobile Noir i2
mobile via Lucky Draw by posting QMobile Noir i2 mobile reviews and opinions.
(Reviews / opinions on at least 10 mobile sets required)
Register
now to view email address & mobile numbers of girls & guys who want to sale or purchase mobiles.
Very good mobile phone. it totally fine for every one.
i want buy this set in used anyone who want to sell contect me in shekhopora
it is good phn in price of 6000-7000
and ram and rom also good i like this
Voting results
QMobile Noir i2 Set

Design

6

Features

5.9

Performance

6.1

Votes:

7

Hits:

33133

---