Samsung Galaxy J3 Pro Reviews & Opinions
Samsung Galaxy J3 Pro Mobile
Price in Pakistani Rs. 15500
/-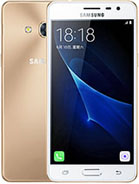 Get free
Samsung Galaxy J3 Pro
mobile via Lucky Draw by posting Samsung Galaxy J3 Pro mobile reviews and opinions.
(Reviews / opinions on at least 10 mobile sets required)
Register
now to view email address & mobile numbers of girls & guys who want to sale or purchase mobiles.
Is he (J-3 pro) have flash with front camera.
Voting results
Samsung Galaxy J3 Pro Set

Design

5.6

Features

5.6

Performance

5.6

Votes:

24

Hits:

95359

---